GoodLife Magazine by Lulu International
Great Lifestyle, Great Value by Lulu
CONTENT WRITING | PHOTOGRAPHY | VIDEOGRAPHY | POST PRODUCTION | layout | SOCIAL MEDIA
A promotional lifestyle magazine for retail giant Lulu Hypermarkets. My team and I created the magazine from scratch in both English and Arabic versions and tailored the content, product features, and recipes to each of the seven countries where it was distributed. The magazine was a success and was widely circulated in all Lulu outlets, along with accompanying promotional materials on social media.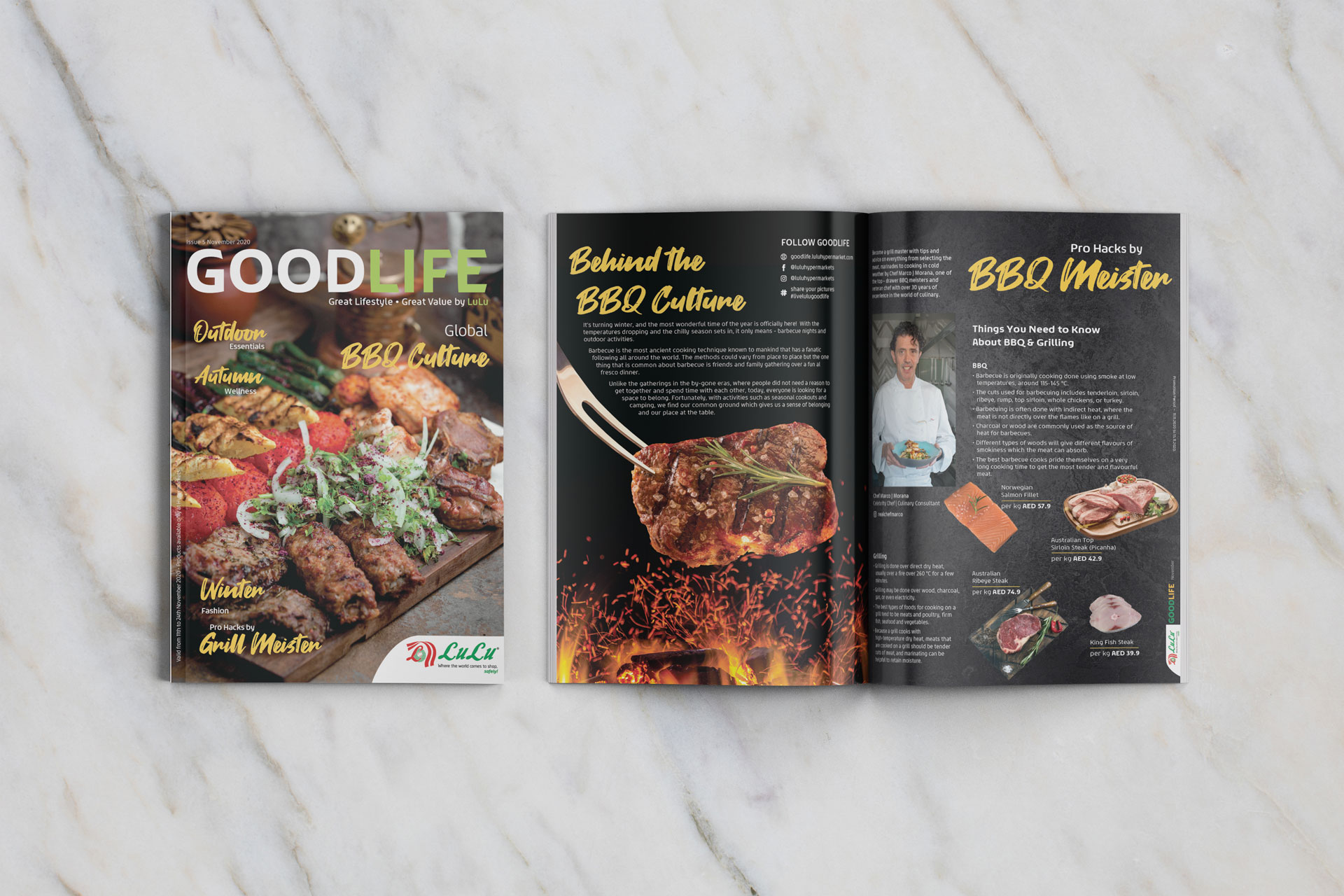 Creative Direction, Photo Shoot, Videography, Post Production, Layout, Social Campaign
PLEASE USE scroll TO NAVIGATE THE MAGAZINES.
Saju Thomas Paul, Cheryl Rohit John
Saju Thomas Paul, Cheryl Rohit John
Adobe Illustrator
Adobe Lightroom
Adobe Photoshop
Adobe Premiere
Adobe Aftereffects
Adobe Lightroom
Blender